The Chakra Energy kit is designed to activate and enlighten your chakras through ritual, mediatation and amulets for your chakra system.
Deluxe Good Luck Spell Kit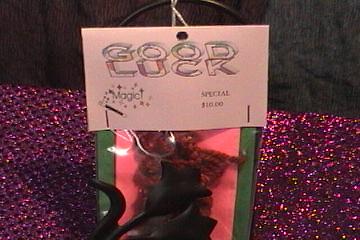 Deluxe Good Luck is designed for you if you feel you have lost your luck somewhere along the line. This kit will assist in gaining you great good luck in your life.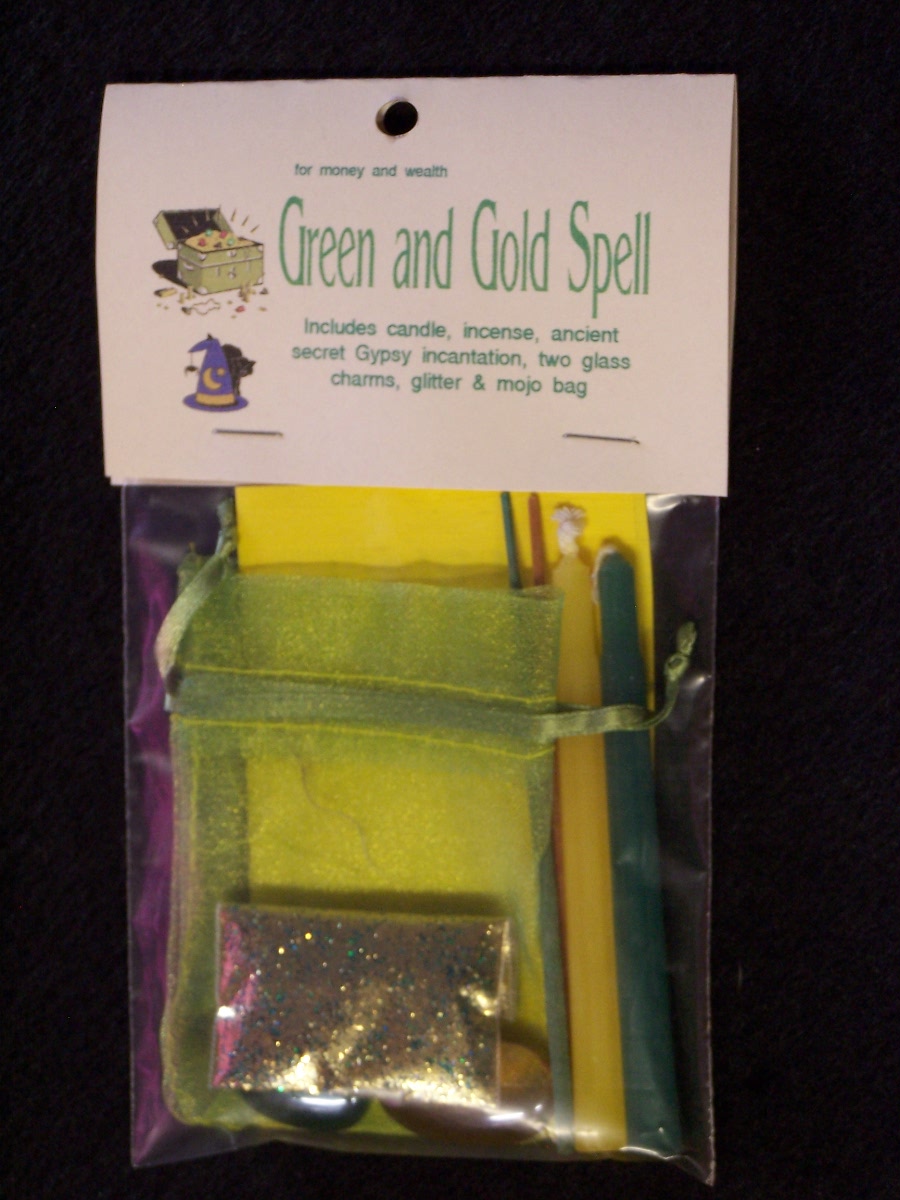 The Green and Gold kit works with both energies of money...quick green dollars and golden long standing wealth. It draws money while stablizing your wealth.
Halloween Ancestor Divination Spell Kit
During the time of Halloween, Spirits walk freely upon the Earth walking through the thin veil bewteen the World of the Living and the Dead. This kit is designed to contact your Ancestor Spirits. It is capable of calling your Ancestors at anytime, but has that much more power on All Hallow's Eve.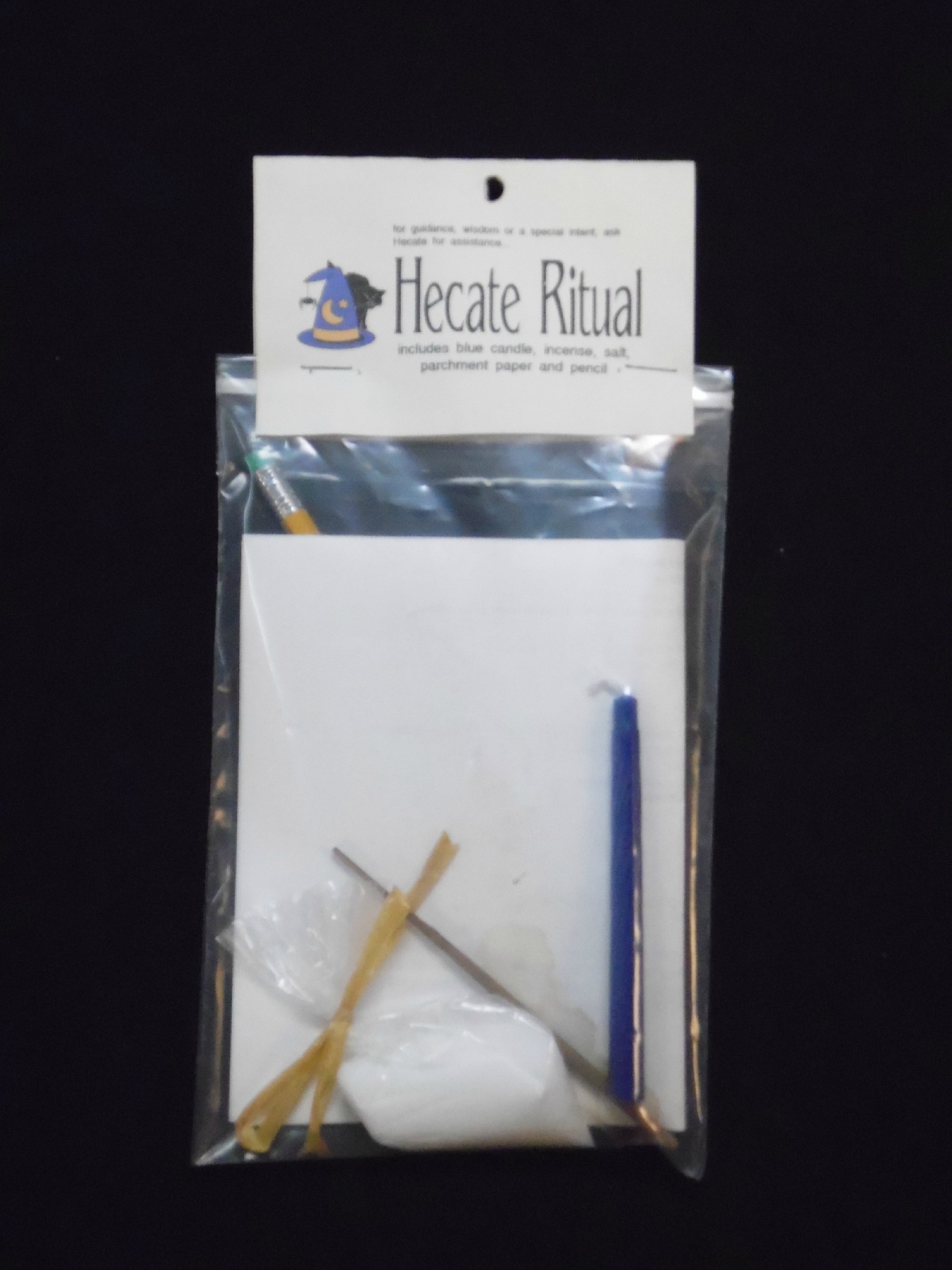 Call upon the Ancient Triple Goddess, Hecate, for her help and assistance to achieve your magical goal. Hecate is considered a Witches' Goddess. She is a very Magical Diety.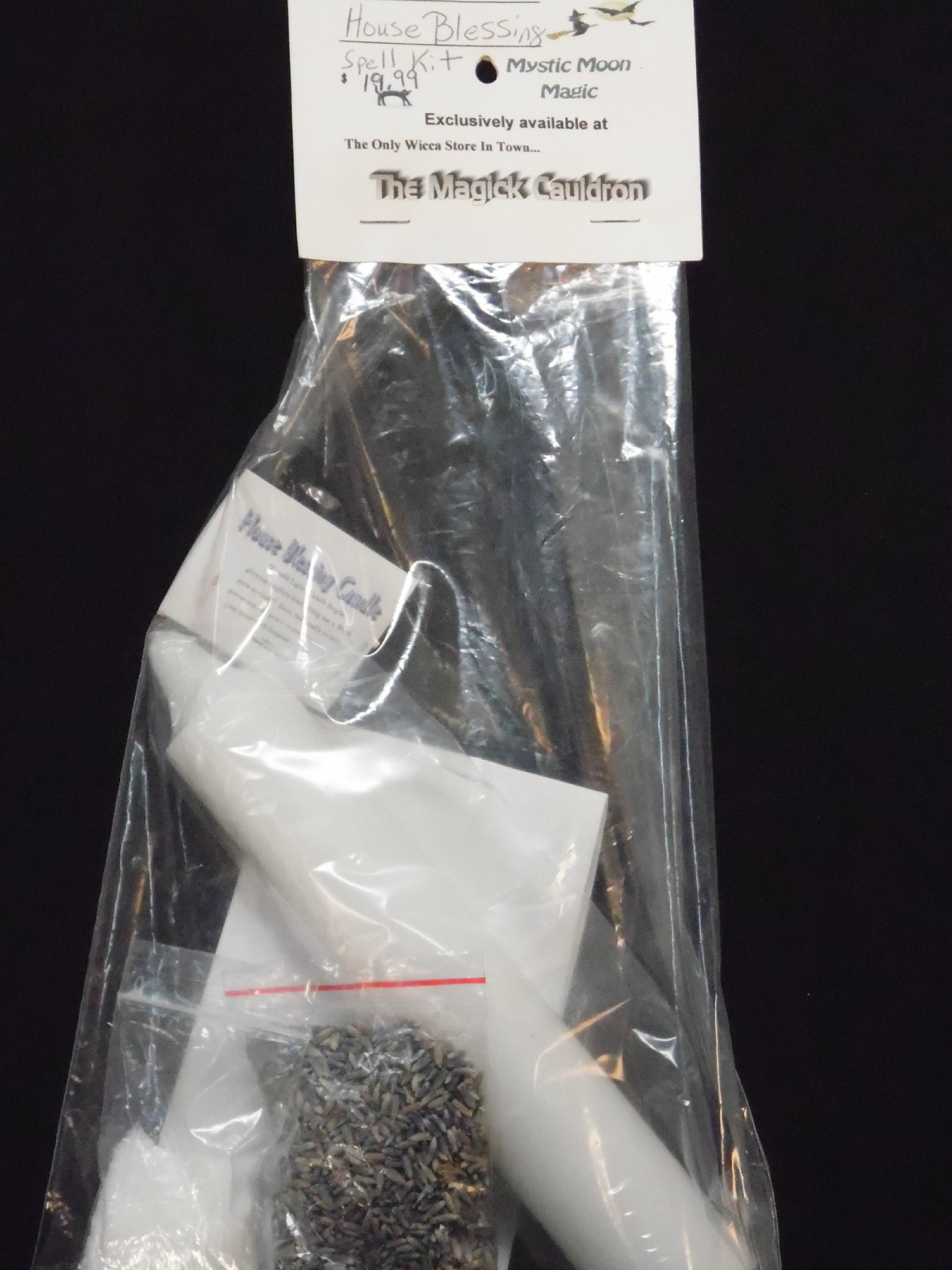 Includes all the supplies and ritual instructions needed to bless your house. Blessing one's house is important when moving to a new house, both new to you and newly built, to clear out energies that are not your own/your family's. House Blessings are also good to reset and restore the feeling of home in your house or apartment after any major changes or upheavals in your life and/or your family's life.
This kit uses age old ideas for the New Age to increase self-esteem. This spell is easy to do and fun. So, if you are feeling disempowered this kit is perfect for raising your personal power level and assisting in creating self-esteem and self-confidence to move forward in your journey through this lifetime.
The Jack Frost spell is designed to freeze away that which is no longer viable or desirable in your life. It works extremely well anytime during the year, but especially when the Winter winds blow and Jack Frost nips at your nose.
Jack O' Lantern Spell Kit
Jack O' Lantern spells draw abundance into your life, simply and easily. They can be performed at any time and work well, but have any extra boost of energy, when performed during pumpkin season.
Lucky Love Bell Spell Kit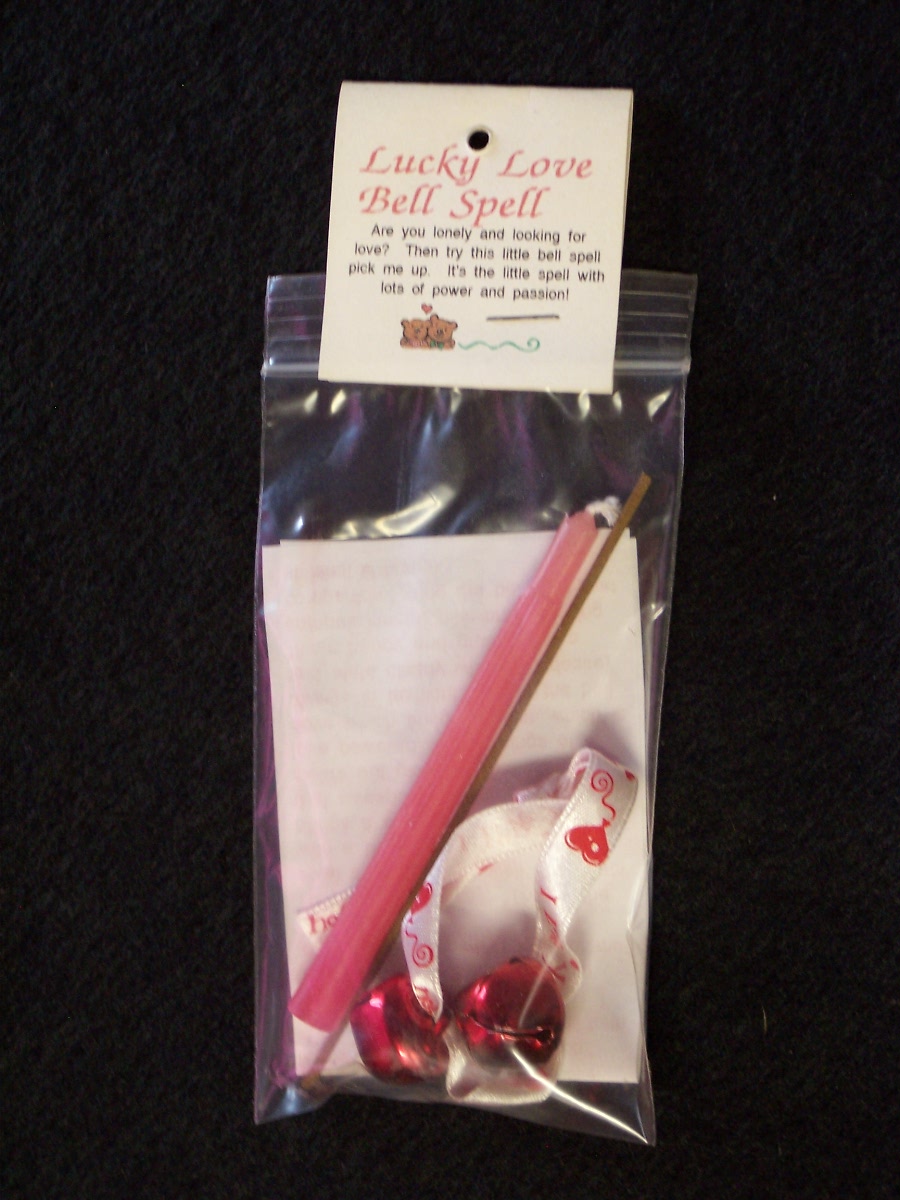 Bells have always been associated with magic and air slyphs. The spell is designed to attract helpful spirits to your intent of finding love. Ring a bell to find your love.
Networking Spider Spell Kit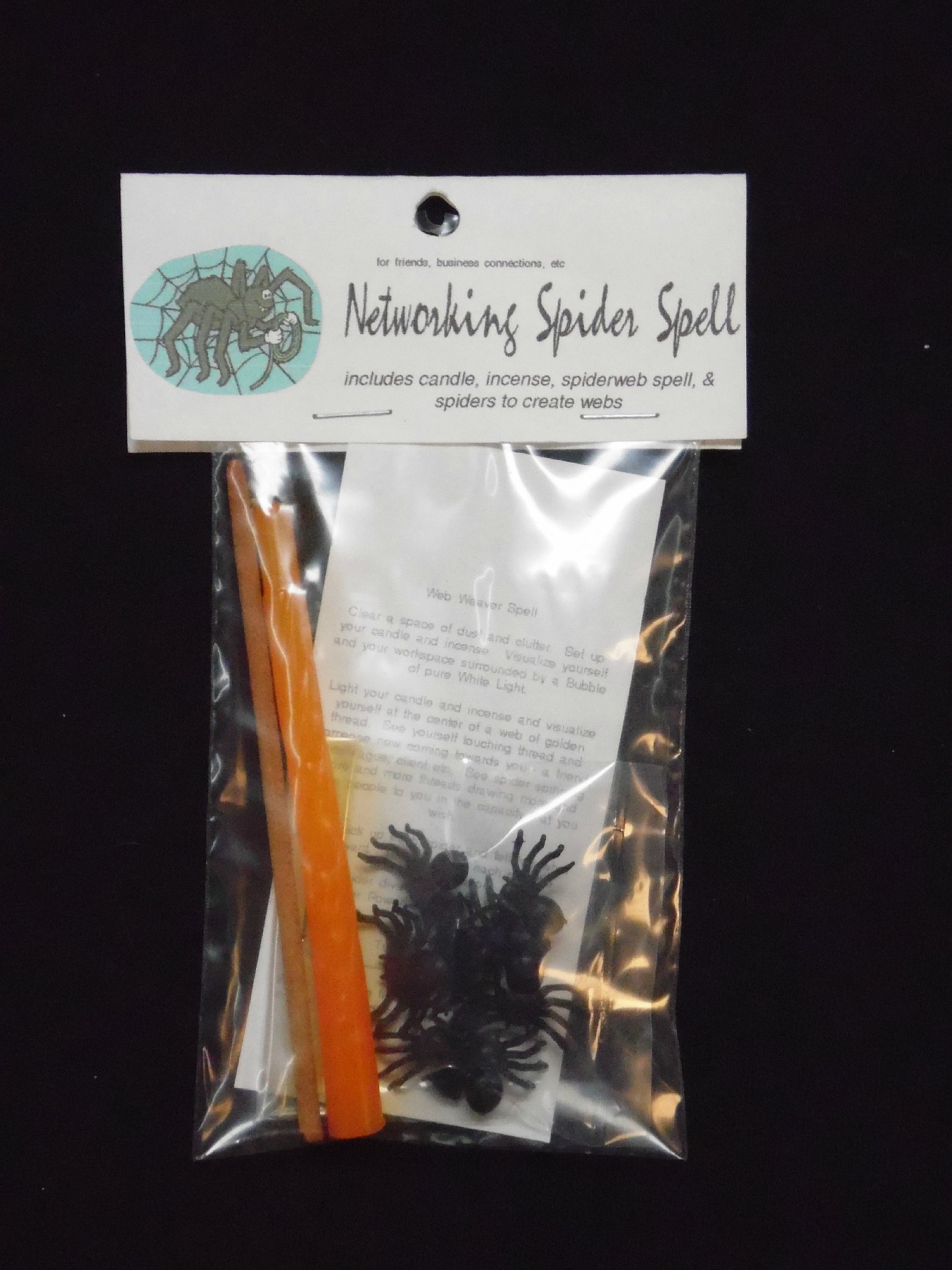 Spiders are traditionally viewed as the totem of networking. if you are looking for a spiritual groupof friends or to build your social network or even your work circle then this spell will give you what you need.
New Moon Mirror Spell Kit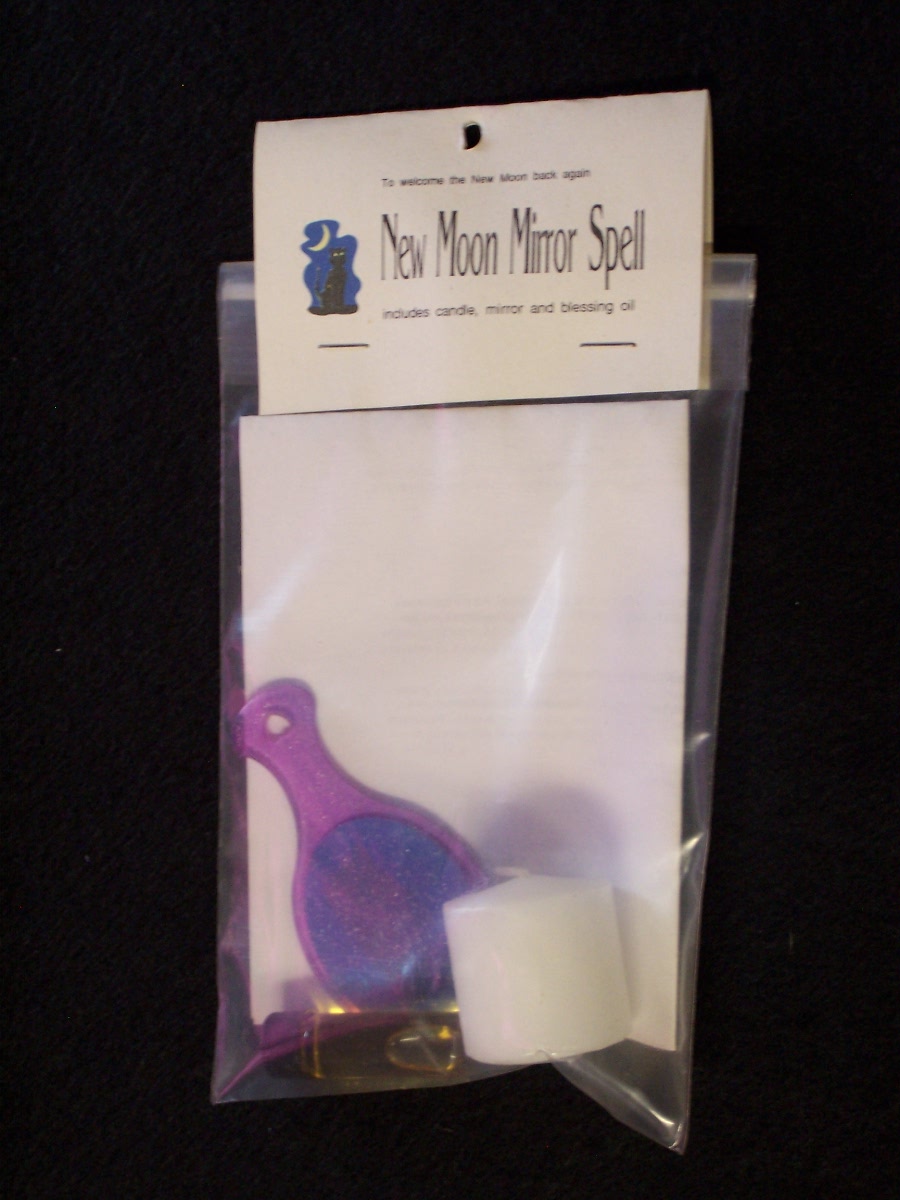 Use the New Moon Mirror Spell to add the blessings of the new moon upon any event or working. It will help add the energy of the New Moon. It is very powerful, but also great fun. The New Moon Mirror Spell is perfect for any Solitary, Coven or Family Group.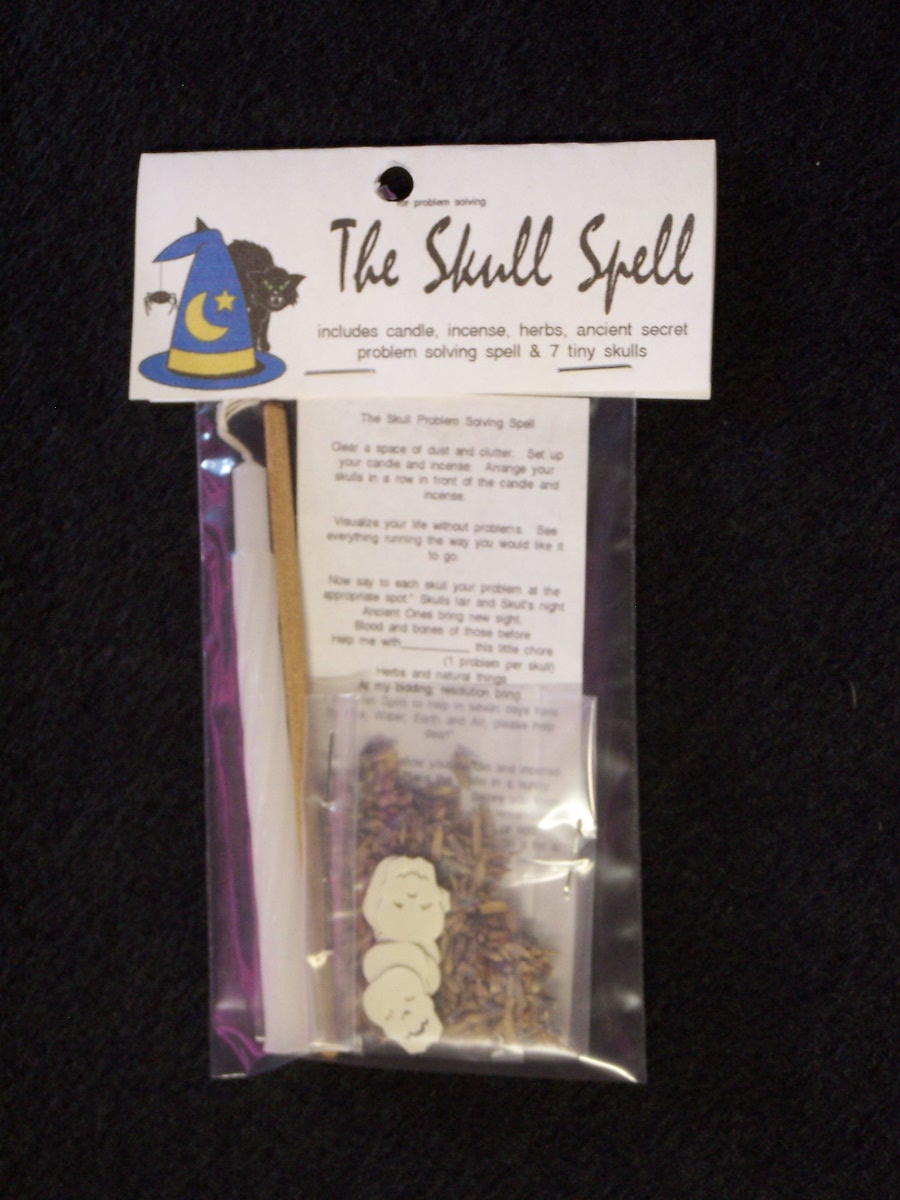 Use these powerful skulls to solve your problems. Have a problem? Then turn to your skull helpers to seek your answer.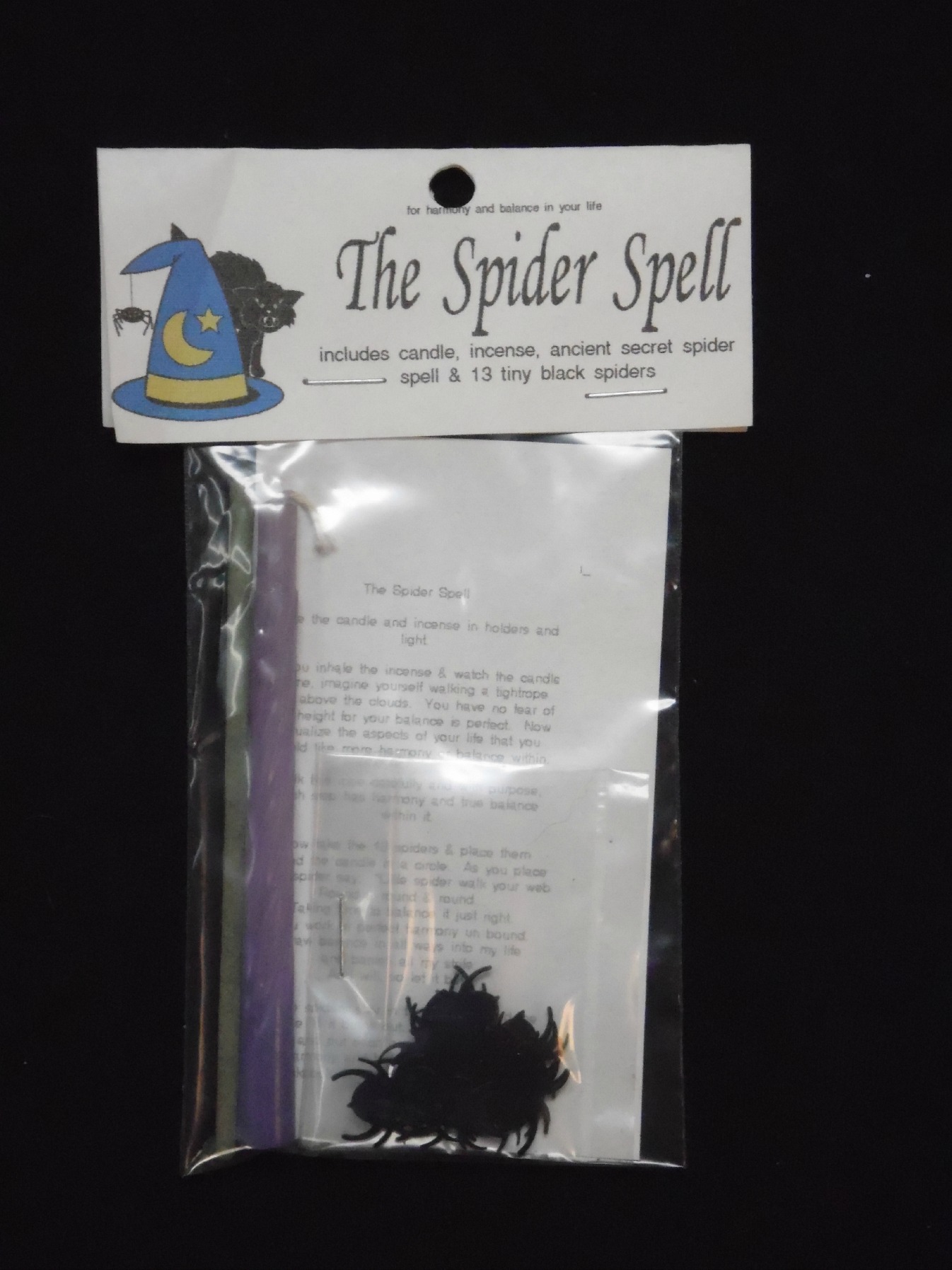 The Itsy, Bitsy Spider crawled up the water spout. Down came the rain and washed the spider out, and the itsy bitsy spider crawled up the spout again. The Spider is a symbol of networking, but the spider is also strong and resourceful; in some mythologies the Spider is the weaver of the fabric of all reality. This special spell kit is designed to attract anything you want in any area of your life, so let the spider use its strength and resourcefulness to assist you!
The Spirit Spell utilizes these tiny ghosts to strengthen communication with the Spirits around you.