Wishing Bubbles Lady Luck for Good Luck Spell Kit
Bubble, bubble creature of air bring me my wishes on the double. Lady Luck loves a good game of any kind, so go play and wish your goal into existence with Lady Luck on your side all your dreams come true. If you want Luck to be Lady in your life then go blow some bubbles her way.
Wishing Bubbles Love Spell Kit
Looking for love? Then go dance outside and blow some bubbles in honor of the Dieties of Love. Visualize love dancing with you as you blow bubbles of love and sacred play.
Wishing Bubbles Money Drawing Spell Kit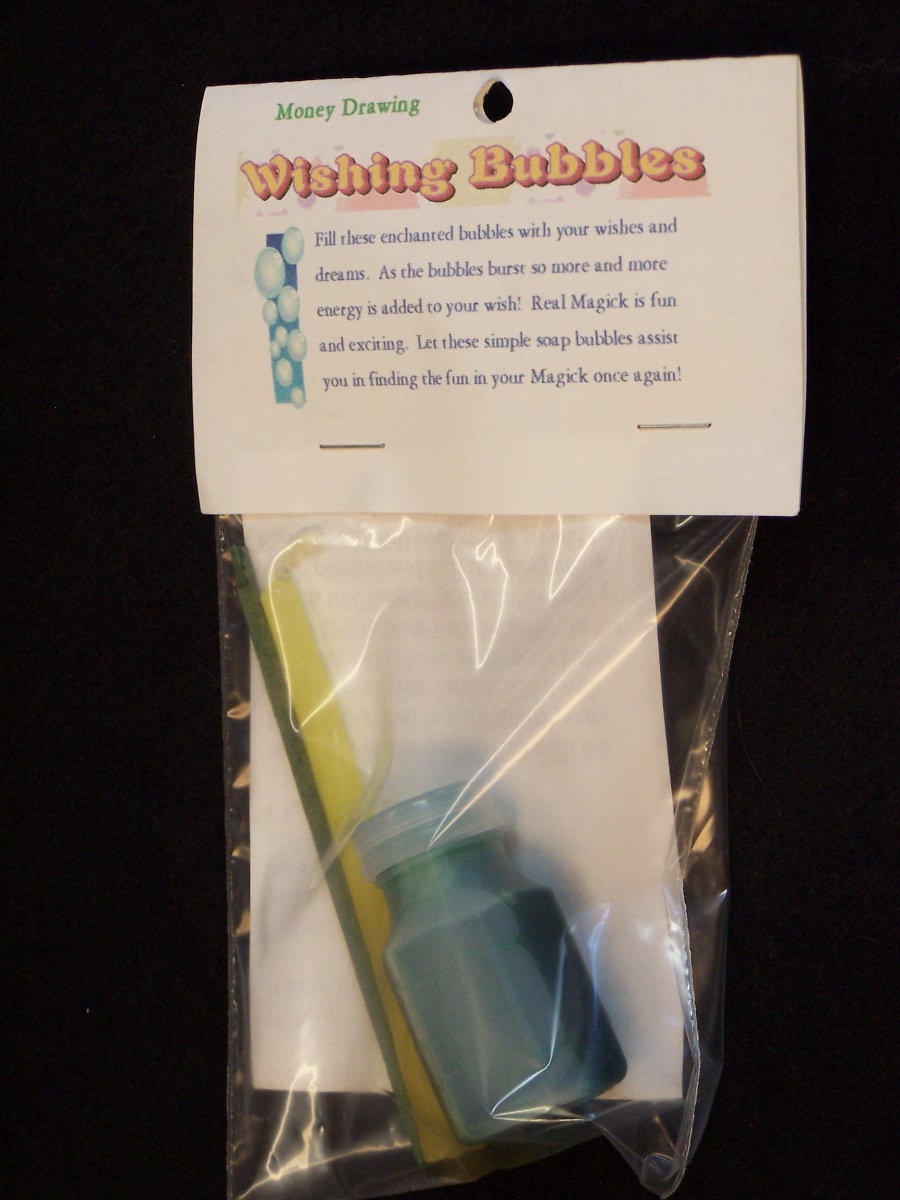 Usually when we are seeking to increase money in our lives we get super serious, when we should be light hearted and playful. The Money Drawing Bubbles remind us to play and be lighthearted in our pursuits. So, go blow bubbles while thinking about your money flow increasing!
Wishing Bubbles Peace Spell Kit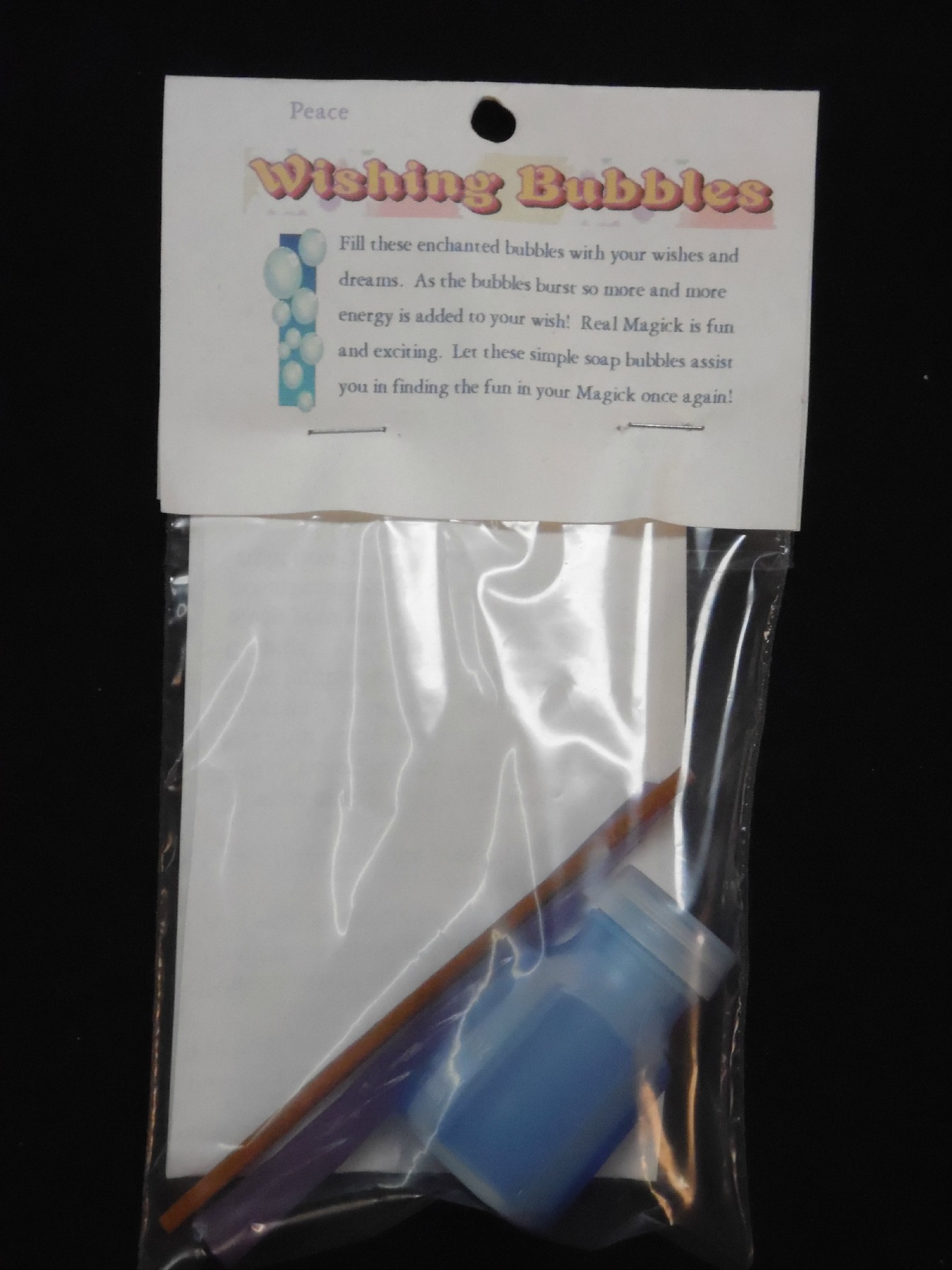 Let's dance in a field of flowers and blow bubbles of peace into our lives, into our World and into the Universe. Let's expand our bubble of peace while dancing and playing away any discomforts in our lives.
Wishing Bubbles True Love Blessing Spell Kit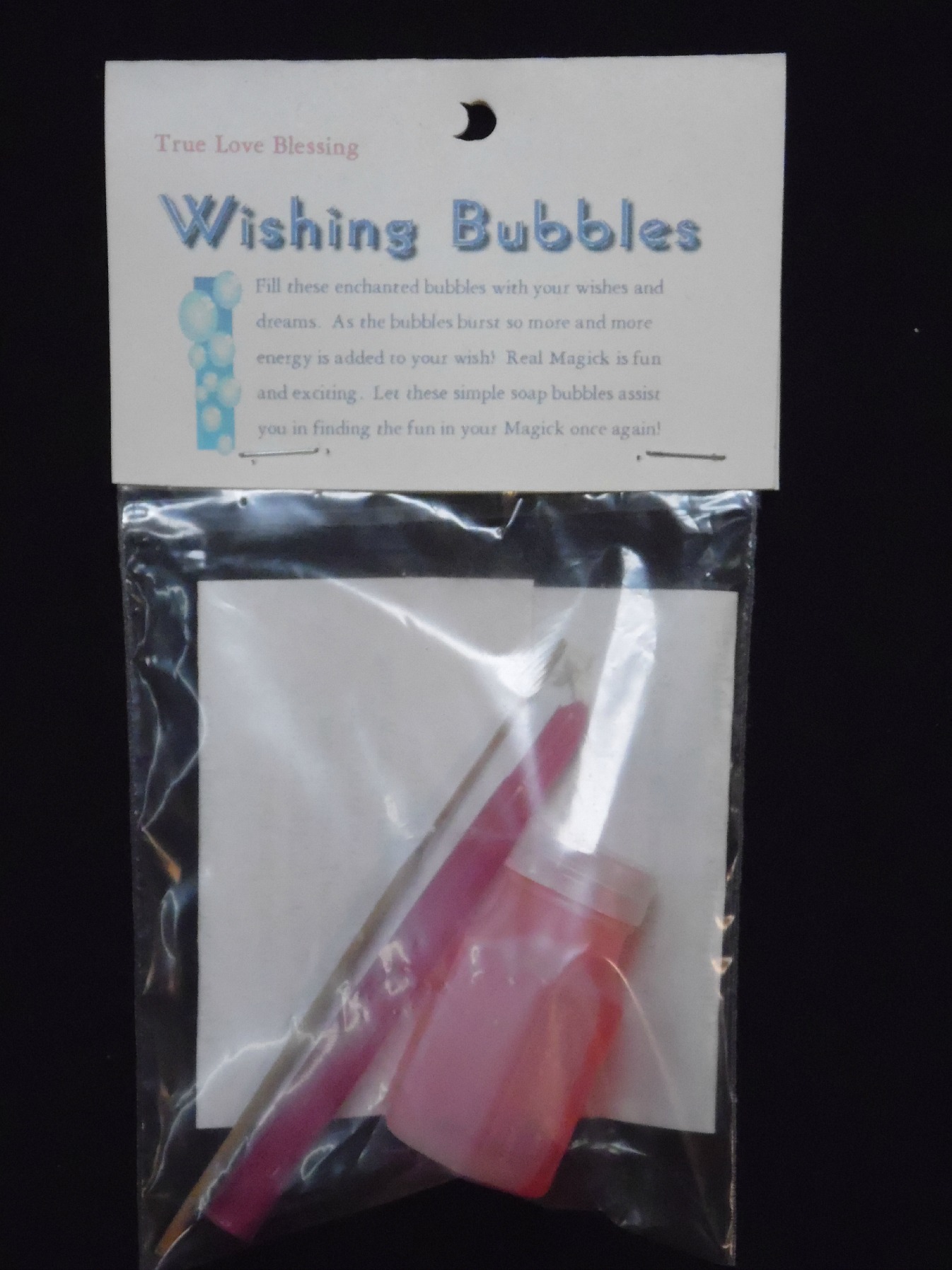 Are you seeking true love? Blow a Bubble of your desire and let it float way on your dreams of true love.